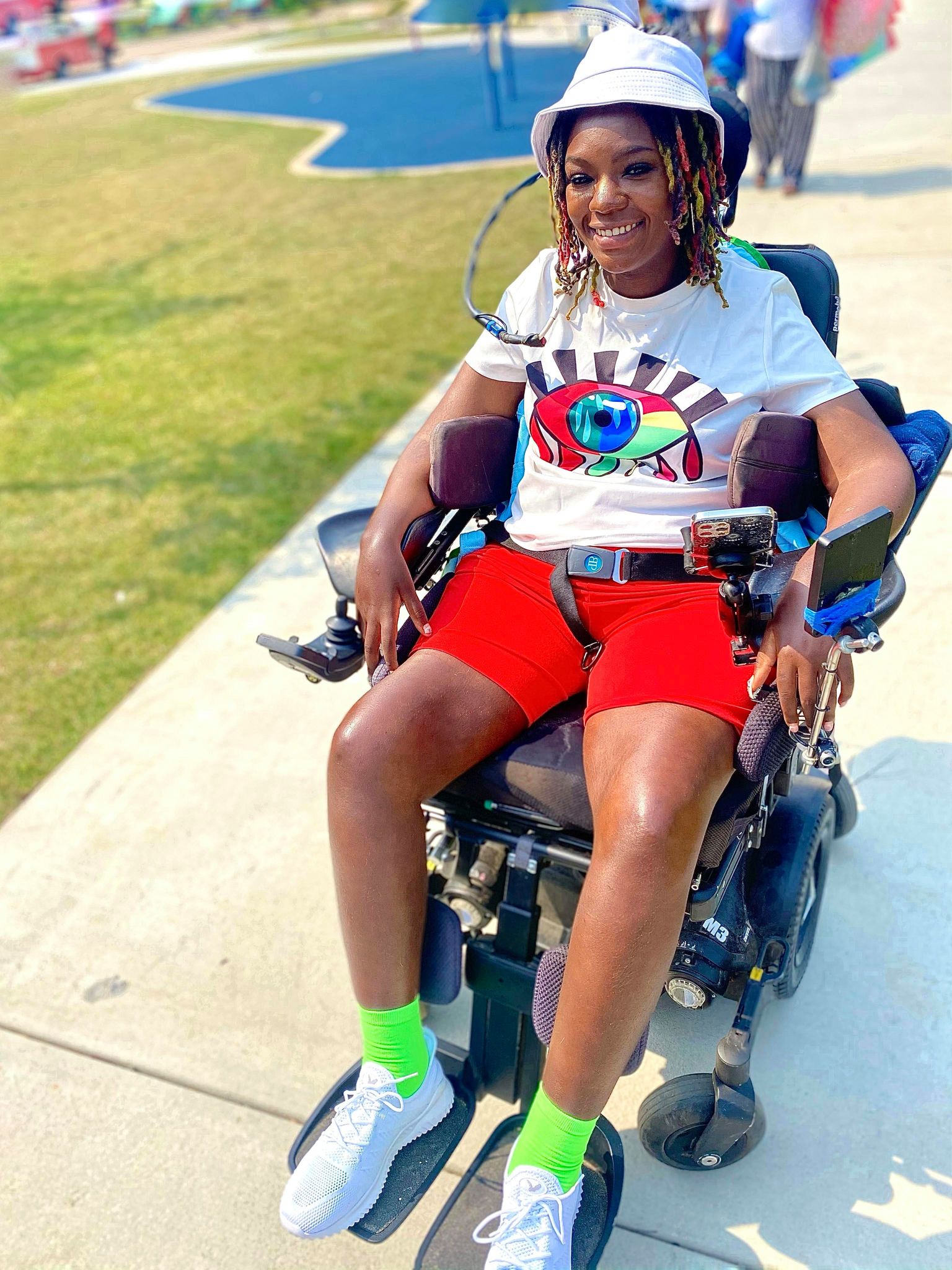 Assistive Device for Khara Whinston
UPDATE we were able to fundraise all of the money required to present Khara with the device she needs to become more independent.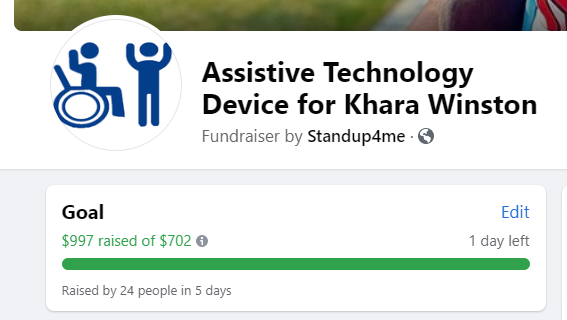 Khara Winston is a go-getter. A former cosmetologist and special-effects makeup artist Khara is now a quadriplegic and working towards finding her new path in life.
Khara was injured when a tire on her truck blew out and sent her and her newborn baby off the road. She woke up two weeks later in the hospital paralyzed from the neck down. Her daughter received no injuries and is doing great. Khara is hoping that obtaining this assistive device will help her interact more with her PC so that she can begin working on opening her own business and then obtaining a house for her family to move into.
Stand Up for Me is here to assist her with what she will need to become independent and work towards her goal of owning her own business. Khara has requested a device that will allow her to interact with her computer.
Due to all of her other medical costs, we hope to raise the $702 required to buy this device called the Glassouse and present it to her as soon as possible. Facebook pays all the processing fees for you, so 100% of your donation goes directly through our organization to Khara.